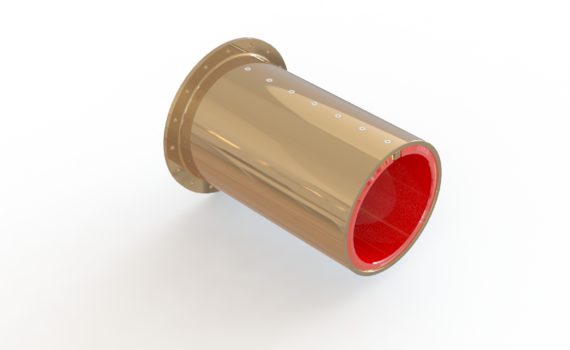 At the SMM2018 trade fair (Hamburg, 4-7 September), SKF will showcase a range of new products that help owners and operators comply with present and future environmental regulations, as well as help them improve maintenance processes and performance. The new products include environmental-friendly shaft line and condition-monitoring solutions.
Gothenburg, Sweden, 20 June 2018: SKF will launch four new products at the SMM show while showcasing a wide range of its latest offerings for the maritime sector.
The first new launch at SMM is SKF's new environmental-friendly shaft line solution – Simplex BlueRun. This range of water-lubricated sterntube solutions includes Simplex BlueRun bearings, carrier bushes as well as the Simplex BlueRun tail shaft monitoring system.
Also on show will be SKF's EcoMode. This software has been developed to ensure optimised fin stabiliser operation and it delivers recommendations and actions based on retrospective movement analysis.
In addition for the optimisation of oily water treatment processing onboard any kind of vessels SKF has developed two new products. The new products include the Turbulo SolidMaster, a filtration unit that precedes an oily water separator and mechanically removes suspended solids in the bilge water. Also on stand will be the new Turbulo HycaLogger, an electronic tool/log book to log raw data of the oily water separator i.e. all oil discharges from the oily water separator.
Alongside the wide range of marine solution exhibits, SKF will also have the product developers and marine experts available throughout the show, so that visitors can discuss how the solutions could relate to their specific application needs.
See SKF at SMM 2018: Hall A1, stand 210