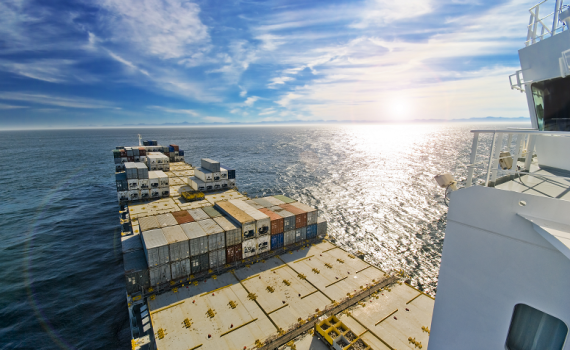 SKF to showcase efficiency enhancing marine portfolio at Posidonia 2016
At the Posidonia 2016 trade fair (Athens, 6 – 10 June), SKF will demonstrate its comprehensive range of solutions designed to improve fleet efficiency and reduce maintenance costs in the marine sector.
Gothenburg, Sweden, 20 April, 2016: SKF will use Posidonia 2016 to demonstrate how to boost efficiency and reliability, while cutting operating and maintenance costs in the maritime sector through its comprehensive product and service range. Visitors to the international shipping exhibition will see how the complete portfolio of innovations being showcased has been specifically developed to enhance performance and safety on all types of vessels.
At the show, SKF will launch the new SKF Marine CM Route Kit, a solution that combines cloud based data about the condition of monitored machines, with software, hardware and consulting services to extend maintenance intervals and increase fleet reliability. With the new solution, suitable for all kind of vessels, as well as offshore platforms, fleet performance evaluations are made simpler. In addition, coordination of the service and spare parts supply is possible, which can generate cost savings for the customers.
Among the other market leading technologies to feature at Posidonia will be SKF's innovative tank skimming equipment, the Turbulo Sludge Buoy. This mechanical device provides fast and easy oil and water separation to eliminate the need for laborious manual tank drainage processes. It is quick to install and floats inside on-board tanks for constant, hassle-free and effective separation at the source to enhance environmental performance according to ISO 14001. In operation, the oil in the tank flows into the Turbulo Sludge Buoy's lower compartment at a maximum rate of 6m³ per hour, before it is either pumped out or flows out under gravity depending on the position of the drain.
Meanwhile, SKF will demonstrate its full portfolio of bearings, couplings, lubrication systems and seals designed to maximise fleet availability. SKF will also present its extensive range of world-class marine industry services, including condition monitoring, condition-based maintenance, alignment and on-site machining solutions, at the exhibition. On show will also be the SKF BlueMon environmental monitoring system for recording and mapping ship emissions to ensure compliance with existing regulations.
SKF experts will be available on the stand to give more information and advice on the complete range developed for the maritime industry. Visitors can also discuss their own specific issues to discover the most ideal solution to optimise their application.
See SKF at Posidonia 2016: Hall 2, stand 2.409