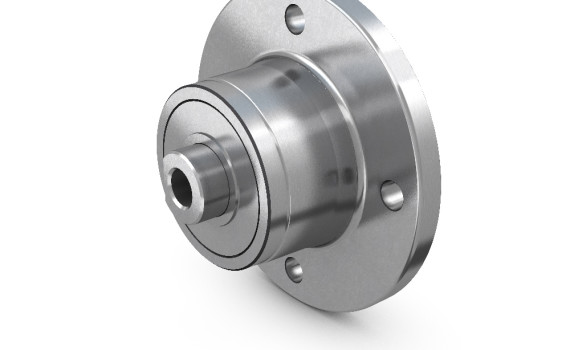 SKF presents advanced solutions for agriculture at AGRITECHNICA 2015
At AGRITECHNICA 2015, SKF will be showcasing its SKF Agri Solutions portfolio for the agricultural sector, as well as launching a new addition to the range; SKF Agri Hub for harsh tillage.
Gothenburg, Sweden, 9 November 2015: SKF, the knowledge engineering company, will be presenting a selection of its solutions for the agriculture sector at AGRITECHNICA 2015. SKF will also be officially launching a brand new agricultural tillage hub unit, which meets the market's demand for higher speed and deeper tilling in harsh environments.
The brand new SKF Agri Hub unit enables deeper, heavier and faster tilling in challenging soil conditions, helping to extend service life and lower management costs while delivering high performance. Connecting the disc harrow arms to larger tillage discs (>600mm diameter), the new unit features a unique dual seal solution for exceptional sealing performance. It is also relubrication-free, so users can benefit from reducing the time and costs normally required to lubricate disc harrow machines after each use.
Commenting on the new SKF Agri Hub unit, Yannick Sellier, Global Segment Manager, Agriculture at SKF, said: "Extending the service life of a critical component of agriculture tillage machinery is essential to improving productivity and profitability for farmers. The new SKF Agri Hub unit achieves this by optimizing tillage performance on farms and reducing maintenance costs in the process."
Also on show will be SKF's market leading SKF Agri Solutions portfolio of bearings, bearing units, actuators, seals, lubrication and steer by wire solutions. This includes relubrication-free SKF Agri Y-bearings, which feature a robust 5-lip seal design and are able to withstand the toughest of operating conditions. Whereas conventional bearings deliver a life cycle of one to three years, the SKF Agri Y-bearings are built to last up to five seeding seasons and significantly reduce maintenance and ownership costs.
AGRITECHNICA is the world's largest trade fair for agricultural machinery and equipment. The 2015 edition of the bi-annual event will take place on 8-14 November 2015 in Hannover, Germany. Visitors can see this new hub unit in Hall 17 at Stand B35.